Wheathill introduces…
One Band, One Fee,
Three Great Acts
Wheathill proudly represents these amazing chameleon talents. Meet the footstompin' Bayou Drifters, otherwise known as smooth jazz masters Kemper Boyd, or the big beat dance act The Midnight Ramblers.
---
One and the same talented bunch of individuals
Super talented, their innate musicality is deep-rooted. Being multi-instrumentalists they can reinvent themselves over the course of your event without compromising quality. This versatility offers a unique musical experience. As the mood and needs of the audience changes, The Ramblers are ready with a suitable song or dance dance.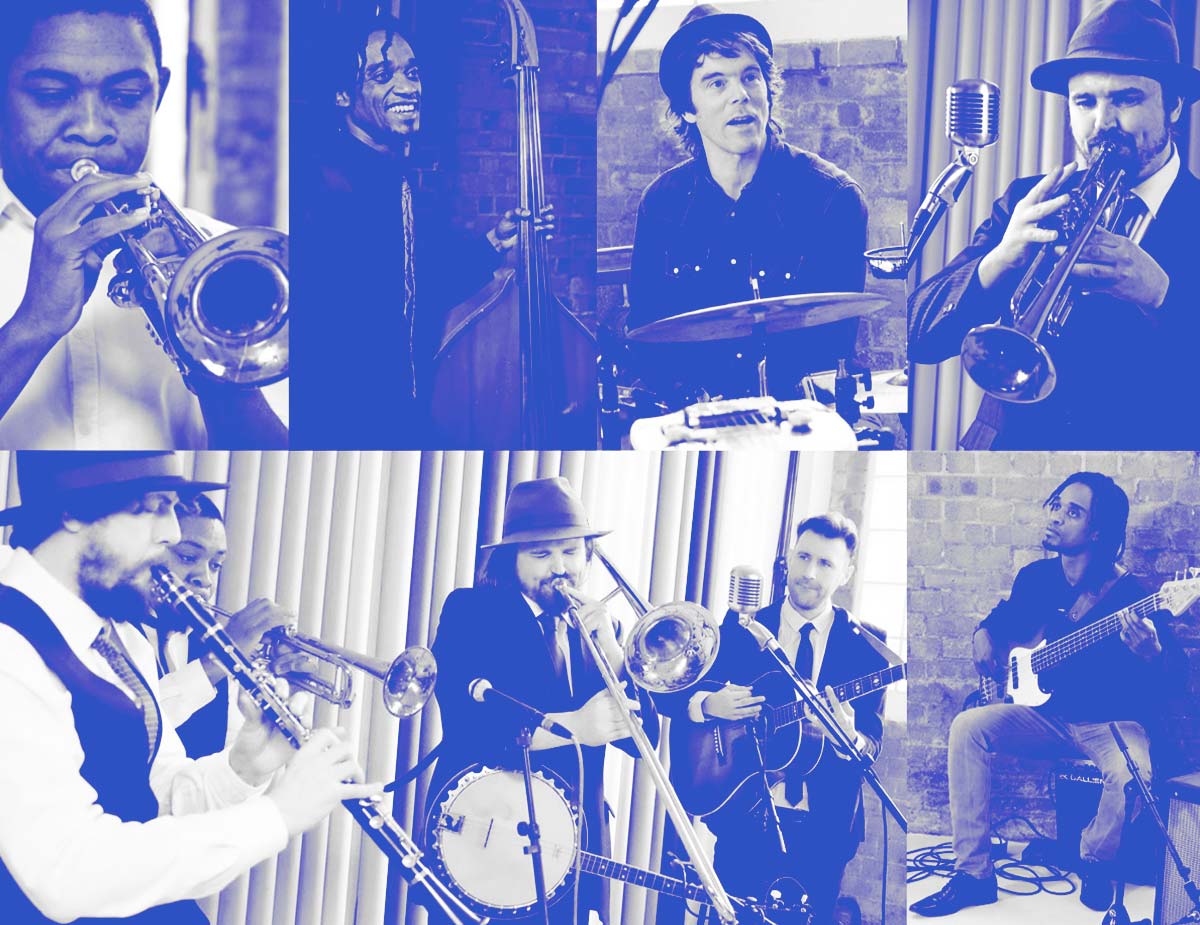 In a bid to demonstrate The Ramblers' scope we bustled them into a studio for a day's filming. It began with an explosion of Mardi Gras and finished with a sublime jazz duo. And somewhere in the middle, The Ace of Spades, of course!
We know that most events don't warrant this degree of diversity, but most events do benefit from a change of tempo. So we bring you a menu of musical flavours. The Ramblers can deliver solid sets of any one genre, or spring between them all. The choice is yours.
---
Act 1:

The Bayou Drifters — bringing New Orleans to town

Traditionally the marching sound of the deep South Mardi Gras' roots and lyricism stem from segregation and injustice, but it's a sound that defies suffering and celebrates life. You'd be hard pushed to find a more inclusive feel-good genre. One that raises a smile with the young and the old, and everyone in between. Which makes it a winner at social and community gatherings.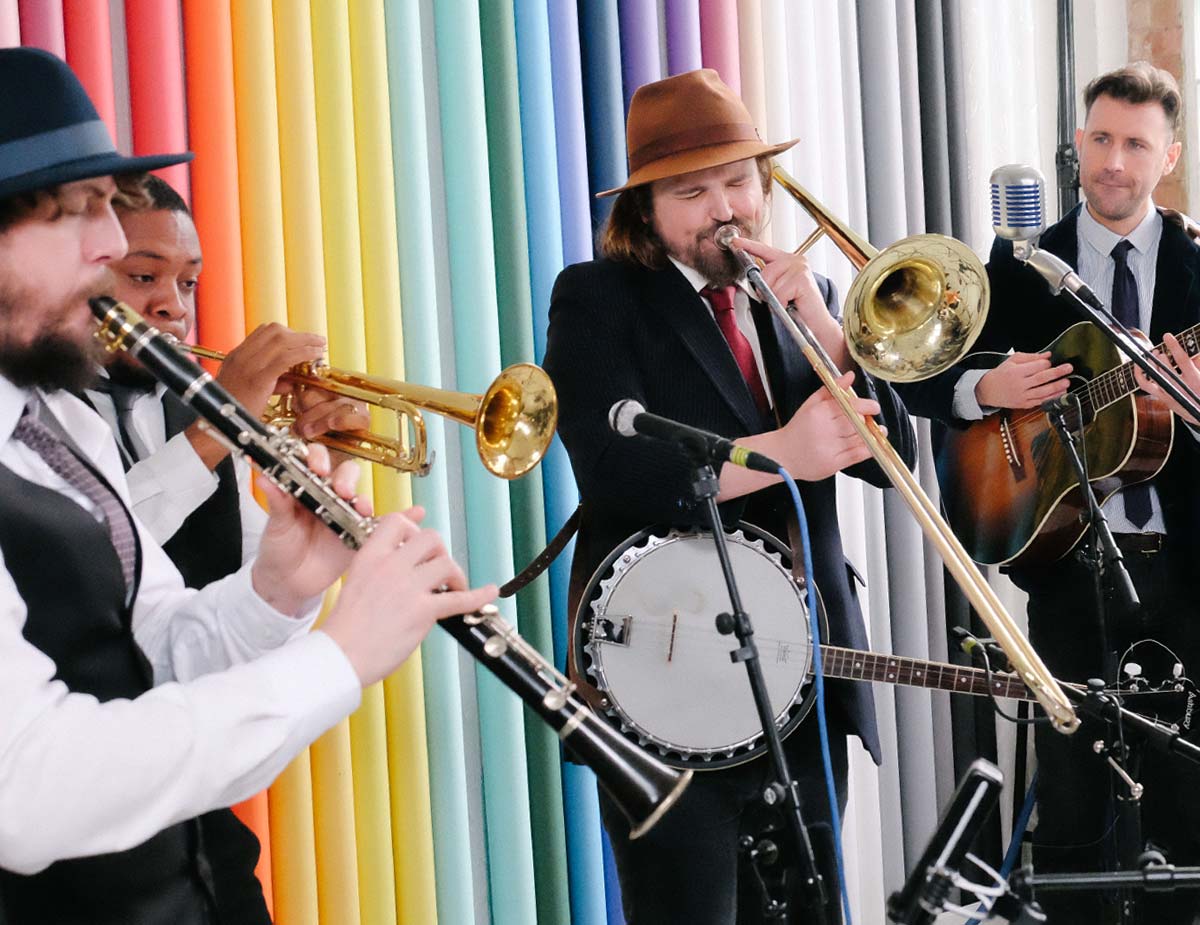 The Bayou Drifters have a repertoire of over three hours of mardi gras magic. A full track list is available on request – here are but a couple of examples: Iko Iko and Teenage Wedding.
For the full joyful monty go for a seven piece line up:
Lead vocalist (who also plays the banjo, trombone and trumpet. Not all at the same time, but often in the same song!)
Trumpet
Sousaphone
Sax/clarinet
Guitar
Snare drum
Drum
It's an acoustic set up, so no power considerations necessary. They're a magnetic source of free roaming entertainment. Great outside and easy to move indoors if the heavens open.
---
Act 2:

Kemper Boyd — The non-noodly side of Jazz

Step aside the Bayou Drifters, make way for Kemper Boyd. The same musicians playing a different kind of Jazz.

We refer to those melodies that make up the Great American Songbook. Masterpieces from Cole Porter, Irving Berlin, George Gershwin and Duke Ellington. Etched in our psyche by the likes of Louis Armstrong, Nat King Cole, Frank Sinatra and Chet Baker. Timeless classics that suit many occasions with cross generational appeal.

Kemper Boyd cover crooning ballads, Rat Pack and swing. They can be background, but they are never bland. Laid back enough for corporate networking events, but equally suited to welcome in a wedding party.

They can be anything from a duo to a five piece line up. The configuration and set list is tailored to each event. This flexibility makes them ideal for small spaces and tight budgets. A fine way to wind a party up, or calm it down.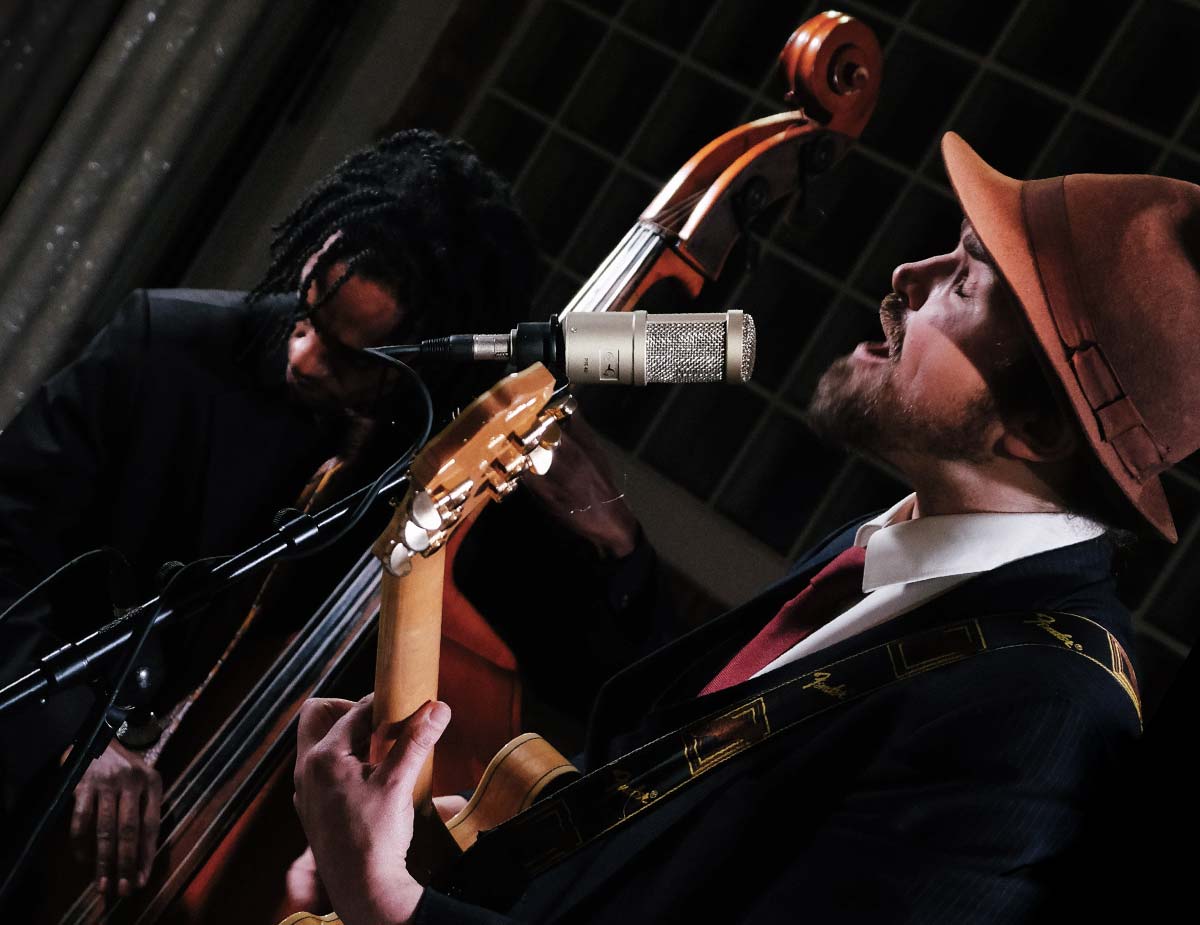 Line ups that work well…
Duo:
Vocals, guitar and trumpet
Double Bass
Trio: add drums
Quartet: add keys or sax/clarinet
Quintet: add sousaphone
---
Act 3:

The Midnight Ramblers — rock, ska and other stuff

Once folk are in the swing you can change the tempo yet again, so upstep the dubstep maestros. The Midnight Ramblers give subtlety a miss.

We're now into skanking ska and good old fashioned rock and roll. Let the likes of Lemmy lift your energy levels, pogo to the Pogues and jive to Chuck Berry. The Ramblers deliver a vibrant party soundtrack that's both nostalgic for the forty-, fifty- and possibly sixty-somethings, but might just meet with the approval of their offspring. There's nothing background or corporate about these Ramblers. They will rock the house down.

The Midnight Ramblers' set list can include versions from The Specials, Prince Buster, Chuck Berry, Ian Dury, The Small Faces, and... Motörhead. They're even up for your requests, and will shake them up in ways you'd least expect.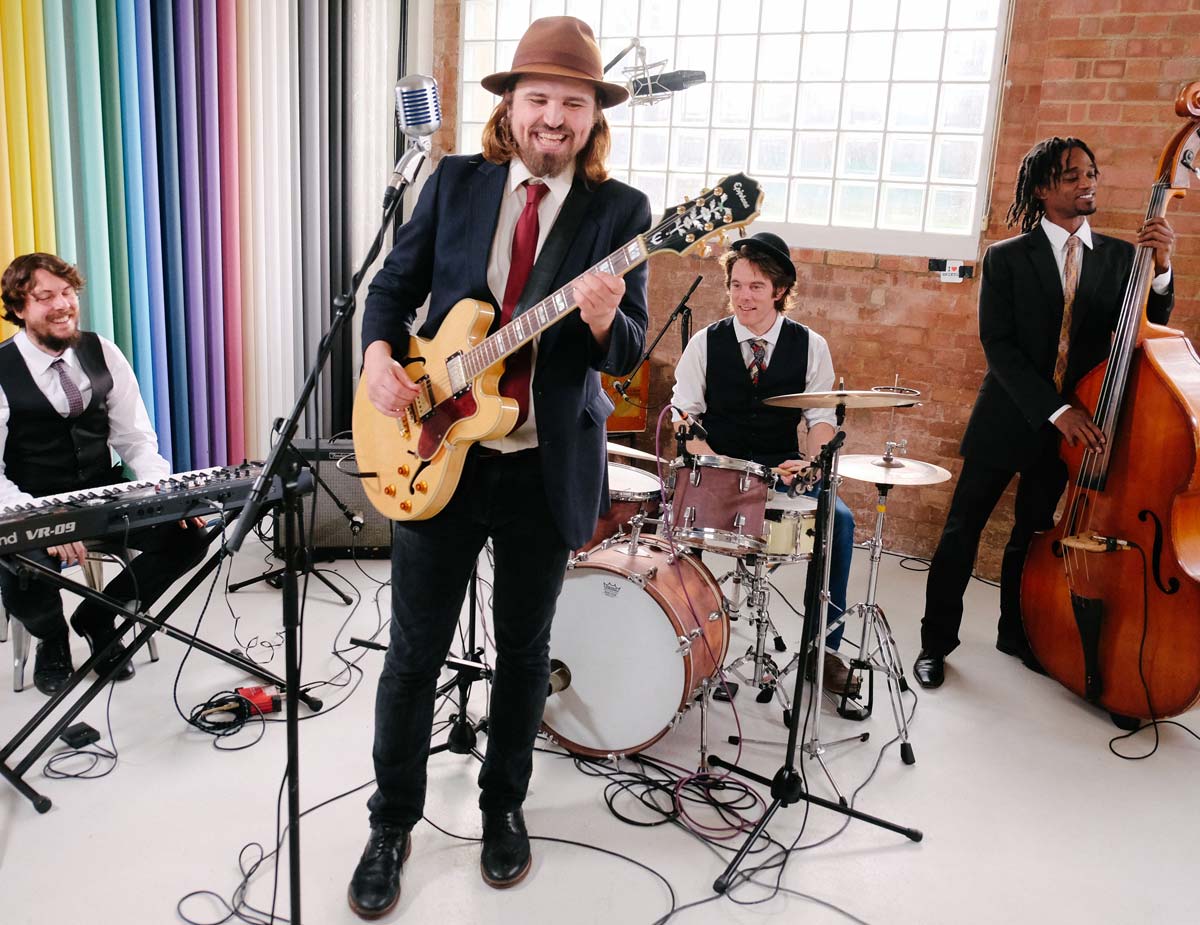 Recommended line-up:
Vocals, guitar, banjo
Electric bass
Keys
Drum kit